DIRECTIONS:
*NOTE: ONLY PARTICIPANTS WHO REGISTERED IN ADVANCE WILL BE ALLOWED TO ATTEND!
JETSCAPE, FBO
350 S.W. 34 STREET
FORT LAUDERDALE FL 33315
State Road 84, to either SW 9 Avenue, or SW 4 Avenue
To SW 34th Street..... Go UNDER I-595 to JetScape entrance
** PLEASE DO NOT BLOCK SW 34TH STREET!!! **
(when entering, please go to the right around the buildings)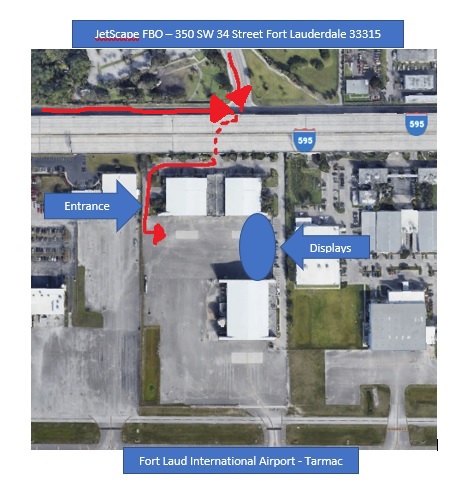 ALL REGISTERED PARTICIPANTS MAY ARRIVE AT THE TOY RALLY DURING THE TIMES SPECIFIED ON THE SCHEDULE PAGE.